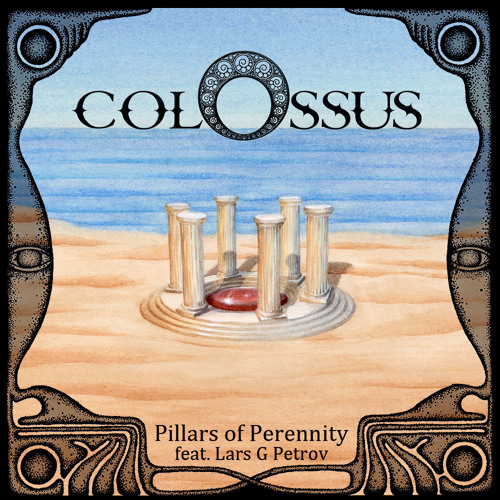 Colossus are a Progressive Sludge Metal Band from Sweden
The members are:
Niklas Eriksson - Guitar & Vocals
Magnus Stenvinkel - Bass
Thomas Norstedt - Drums
Colossus are a superb Progressive Sludge Metal band that I originally featured back in
March 2011
. Well the guys are finally back after a two year break.
They are offering their new song - Pillars Of Perennity - for free download from
SoundCloud
and their official
website
. This track is from their debut album - WAKE - which will be released April 2013.
What is even better about this great track it features Lars G Petrov of legendary metal band Entombed.
This is what the band had to say about themselves
"Colossus is a Swedish three-piece who performs their own brand of progressive, sludgy metal with a wide range of outside influences. The band have been buzzing in the Swedish metal community after the release of extremely well-recieved EP "Spiritual Myiasis" 2011 and a large number of intensive gigs throughout Sweden and Europe, including a full set on the Sweden Rock Festival."
All I can say based on this great 4 minute track is I want to hear more. I predicted big things for these guys back in 2011 and on this evidence I am not going to change my mind.

Awesome and Highly Recommended.
Check This Great Band Below:
Official
Facebook